Clinical Development Excellence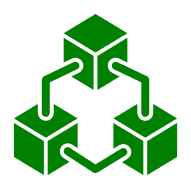 Clinical Development Excellence is balanced optimization of time, costs, resources and risk on the Clinical Development Path from patient trials to Marketing Authorization with the goal of the creation of new, innovative and patient-centric medicinal products and treatments.
Clinical Development Excellence encompasses the internal shareholder collaboration and the external stakeholder involvement.
Internal shareholders
Therapeutic Areas (Planning and Adaption of the Clinical Development Path)
Clinical Operations (Clinical Trial conduct)
Marketing (Positioning)
Regulatory Affairs (Regulatory Strategy and Submission)
External shareholders
Key Opinion Leaders (indication and treatment definition, endpoints)
Patient-Organizations (Health economics, clinical trial designs, treatment)
ECs/IRBs (ethical compliance)
Health Authorities (endpoints, safety)
Clinical Development Excellence of approved products defines the baseline for the internal drug development.